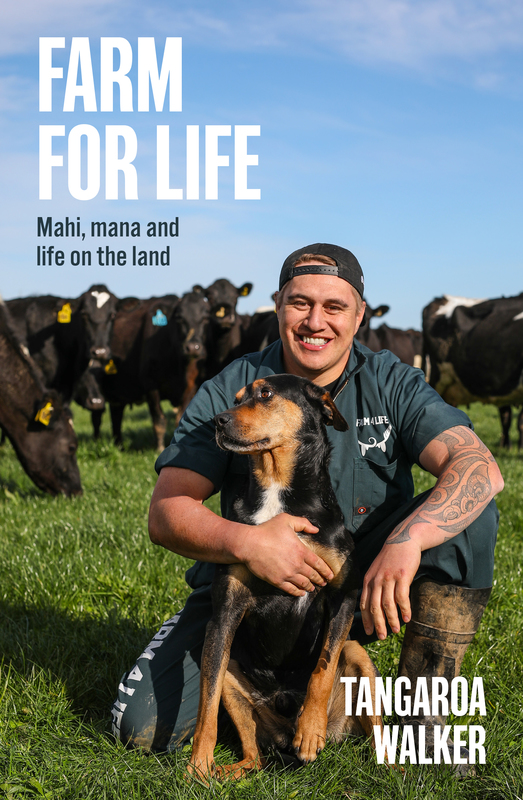 The dairy industry recognises the crucial role it plays in improving and protecting water quality and mitigating greenhouse gas emissions. As stewards of the land, many farmers are working to protect, restore and enhance the environment, an approach that aligns with kaitiakitanga – guardianship and care for the environment. Other perspectives to consider are the roles of mātauranga Māori and whakapapa (interconnections).
Image: Cover of Farm for Life, by farmer and dairy farming advocate Tangaroa Walker (Ranginui/Pukenga). Tangaroa was the winner of the inaugural Young Māori Farmer of the Year Ahuwhenua Trophy in 2012. His goal is to educate people – especially young Māori – about opportunities that exist in agriculture. Tangaroa runs the online video learning platform Farm 4 Life!
Book cover courtesy of Penguin Books New Zealand.